Payroll Relief
Raise Your Bottom Line and Control Your Core Business Services with AccountantsWorld's Accountant-Centric Tools
Since 2003, AccountantsWorld has been helping accounting and payroll professionals maximize their productivity and serve clients better. By providing customizable, cloud-based accounting software, AccountantsWorld can help you grow your bottom line while assisting your clients to do the same.
The entire AccountantsWorld suite of professional cloud solutions has been created with the goal of providing the most value to you and your clients. By connecting you to your clients more than ever before, automating tasks, and reducing data entry duties, AccountantsWorld is able to streamline your processes, reduce overhead, improve relationships, and boost profit margins.
The AccountantsWorld Suite of Solutions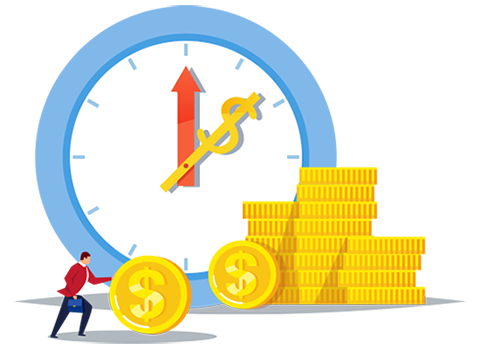 By keeping both you and your clients central to their mission, AccountantsWorld is able to provide industry leading solutions via their suite of technology-based accounting solutions, including:
Accounting Power: An accountant-centric, professional-grade system for your firm to perform write-up and trial balance work. Accounting Power includes tools to prepare fully customizable financial statements and a bookkeeping system for your clients.
Payroll Relief: The first cloud-based payroll system designed exclusively for accountants. This award-winning solution delivers fast, easy payroll processing with fully automated compliance.
The Power Practice System: Featuring five practical, innovative, easy-to-use solutions that seamlessly work together to solve the key issues you face in your day-to-day work. These solutions allow you to collaborate with your clients in an entirely new way, while streamlining your processes to boost your bottom line.
After-The-Fact Payroll: Built on the same platform as Payroll Relief for ease-of-use, this program is a fully featured cloud system for year-end compliance.
Cloud Cabinet: A document management system and client document portal that combine to easily keep you organized and efficient. Whatever systems you use for tax, accounting, and payroll, Cloud Cabinet makes document handling simple and productive.
Website Relief: An easy-to-use website builder designed just for accountant websites. Website Relief includes client portals, a free domain name and email for your firm, and much more.
Practice Relief: Enhance your practice with easy-to-use software that performs traditional time and billing functions, while providing reports and analysis that present an accurate portrait of where you stand.
Payroll Relief
If your firm processes a large number of payrolls, you already know how important automated, high-speed payroll processing is. With Payroll Relief, you can integrate with your clients existing payroll provider, saving you data entry and time costs.
Payroll Relief also allows you to handle unlimited pay types while giving you comprehensive reports for compliance and management. When you combine that with its powerful analytic tools, Payroll Relief gives you control over processing payroll you've never had, with less work required on your end.
Payroll Relief features:
Unprecedented automation and processing speed
Comprehensive payroll solutions for the federal level, all 50 states, and local jurisdictions
Streamlined workflow
Customizable, collaborative services based on each client's needs
Easy integration with existing payroll services
Powerful analytics and reporting tools
This secure platform gives you a detailed audit trail to track sensitive payroll transactions and information, while allowing a secure portal for employees to access information 24/7 from a laptop or connected mobile device. For clients, it also provides pending and upcoming transaction information and the status of e-filing forms and tax information via Payroll Snapshot.
When you put it all together, Payroll Relief provides both you and your clients more control and information, saving you both time and money, while allowing you to collaborate to achieve your goals in a way you've never been able to before.
"Payroll relief eliminated headaches, enabling us to process hundreds of clients painlessly."
"Payroll Relief is working extremely well for HBK CPAs & Consultants to profitably expand our payroll practice through 14 of our offices."
"My firm processes 176 payrolls with just one staff member."
Watch an Overview of Payroll Relief
Let AccountantsWorld Make Your Work Life Easier
If you need technology that works for you, giving you more power to perform while helping your clients achieve their goals, visit https://www.accountantsworld.com/ today for more information on how they can help you achieve your goals.